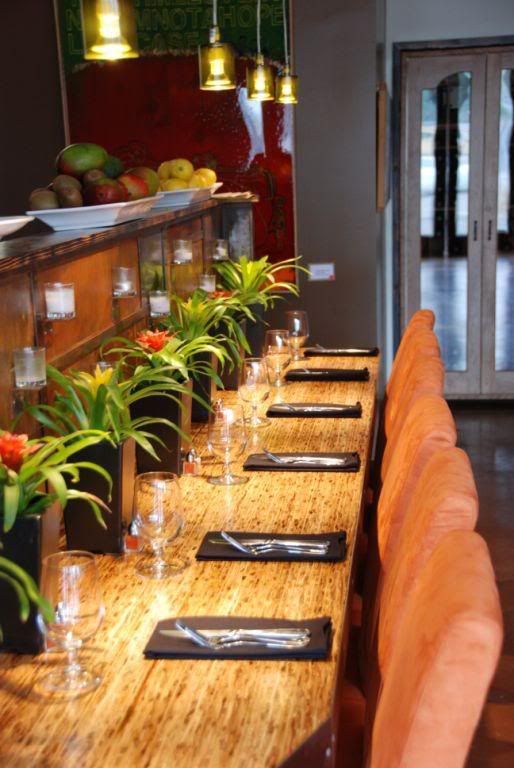 Tonight I finally had dinner at
118 degrees
. I've been very excited about this all week, and I have to say flat out, it was better than I was expecting.
Since she has become vegetarian, my mom has been pretty adventurous with food, and so I met up with her after work. I think she liked it even more than I did, if that's possible.
I had the trio of enchiladas with a lemon apple ginger drink. My mom had the golden tostada. It wasn't just dinner, it would be better described as an interactive social event. Everyone in the restaurant was looking with admiration at what other people at other tables had ordered, and everyone was talking to each other to find out what they had ordered. I ended up talking to the family to my left, and the son, who was about my age, ended up ordering the enchiladas as well as the same drink as me because it looked so good. His parents ordered a similar dish to what my mom had.
We talked to the group on our right as well. Best of all, almost all of their ingredients are locally produced and organic.
It was probably the most unique dining experience I have ever had, and OH MY GOD it was so delicious! Yay raw food!
Before dinner I stopped by
Humanitaire
to buy some high top shoes, and I ended up buying not only those (they were only $25...and sweatshop free!) but also a new pair of 8 hole docs......the non-leather variety. My docs that I am retiring are about 13 or 14 years old, so I figure this is a justified investment.